Giveaways that do not say what Country they are open to will be deleted!
Mommy Moment turned 1 year old on February 26th!
To celebrate we have
over $2000 in Giveaways up on our blog to Thank our wonderful readers!
It is nice to see

CAN/US

or

WW

when you enter a giveaway – don't you agree?
Link to the giveaway post and not the blog home!
Example:
$249 Rosetta Stone level 1

3/07

US & CAN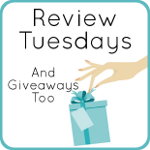 WAIT:
Please put the COUNTRY this is open to & ending date!
***This is a family-friendly blog. All inappropriate links will be deleted. Links that do not go directly to the giveaway post will be deleted!***
Your vote can help send Jody to Blissdom Canada.
If you haven't voted, we would love your vote in this contest. Just click this link http://ow.ly/44rHS and in the comment section of that post write that you vote for #12 Mommy Moment.
Voting ends on March 11th, 2011. Thanks so much for your support!